Before visiting Greenland to hike the Arctic Circle Trail, I mistakenly assumed the country was a huge mass of snow & ice. However, that's not entirely true…
While 85% of Greenland is covered in ice, there's a narrow strip along the coastline that's actually green! And red. And purple. And yellow. In fact, I would soon learn that Greenland can be pretty colorful.
It's also the most sparsely populated country on the planet.
To give you an idea of just how sparse, Greenland has more landmass than Mexico, yet has a population of only 50,000 compared to Mexico's 122 million. There's a lot of untouched wilderness to explore here.
The small town of Kangerlussuaq (population 500) is home to Greenland's largest international airport. I began my adventure here after a 4 hour flight from Copenhagen, Denmark.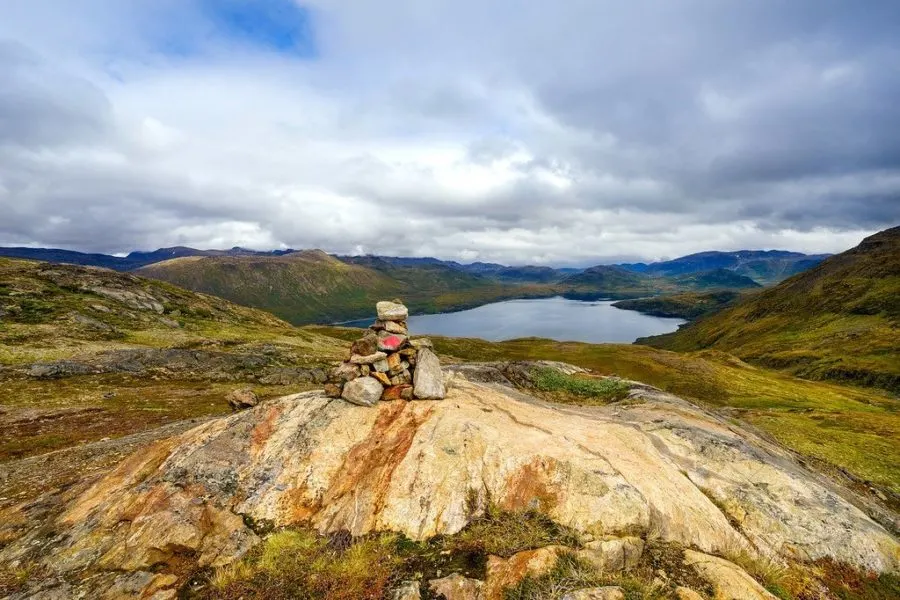 The Arctic Circle Trail
Greenland's Arctic Circle Trail is often listed as one of the best long-distance hikes in the world.
The trail stretches up to 200 kilometers (124 miles) from the edge of the ice cap to the fishing town of Sisimiut on the West coast.
Depending on fitness levels and the specific route chosen, it can take anywhere between 7-12 days to complete. Spread along the trail are some basic wooden huts for bad weather, but packing a tent is recommended.
Only 300 people hike the trail every year, so while you may run into other hikers, it's possible to go days without seeing a fellow human. The normal hiking season is from June to August.
I was hiking mid-August to avoid swarms of mosquitos that plague the area earlier in the summer.
The only towns are located at the beginning and end of the trail, meaning you must pack all your own food & survival gear for the duration of the hike. Outside the towns, there's no cell phone reception either.
I was looking forward to this journey for many reasons — testing my survival skills alone in the middle of an arctic wilderness, and enjoying a much-needed break from a world of hyper-connectivity.
(My favorite travel quote from Seneca)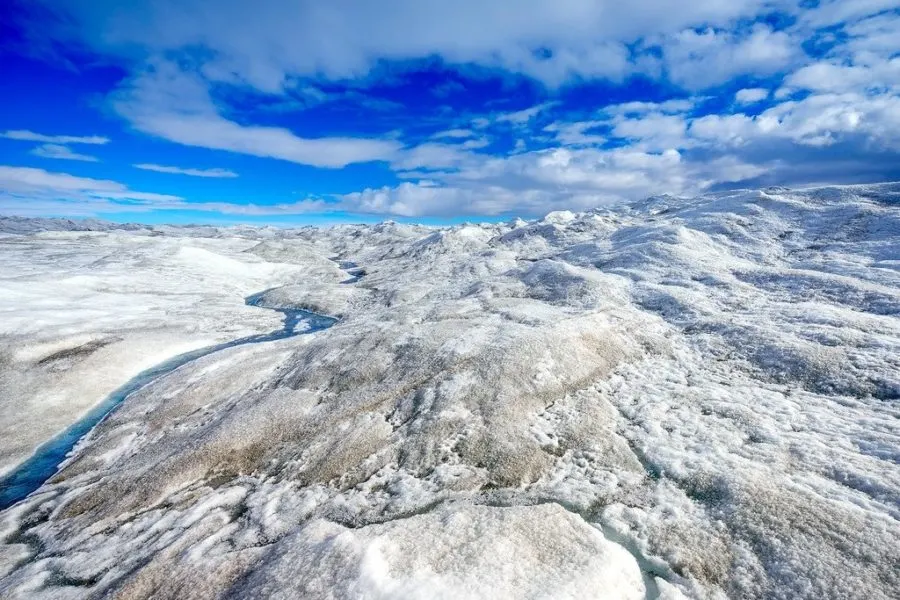 DAY 1: Exploring The Ice Cap
I arrived in Greenland at night after our plane was delayed in Copenhagen. But it was still light out. Kangerlussuaq is located North of the Arctic Circle, and the August sun sets around 11pm.
Most hikers start the Arctic Circle Trail directly from Kangerlussuaq, hiring a taxi to the trailhead and walking West towards the coast. However, I wanted to begin my hike 40 kilometers East on the edge of the ice cap.
So the next day I booked an afternoon tour with World Of Greenland, requesting they leave me at the ice cap and I'd walk back to town on my own.
A 4×4 bus drove us along a rough dirt road to "Point 660", where we spent about an hour walking on the ice. There was no need for crampons or safety ropes here, as the nearby glaciers relieve the pressure that normally causes crevasses. The ice was grippy too, like a layer of crusty snow.
Glaciers are rivers of unstable ice that flow down from an ice cap. The ice cap itself doesn't really move — it's actually very solid and can be miles deep.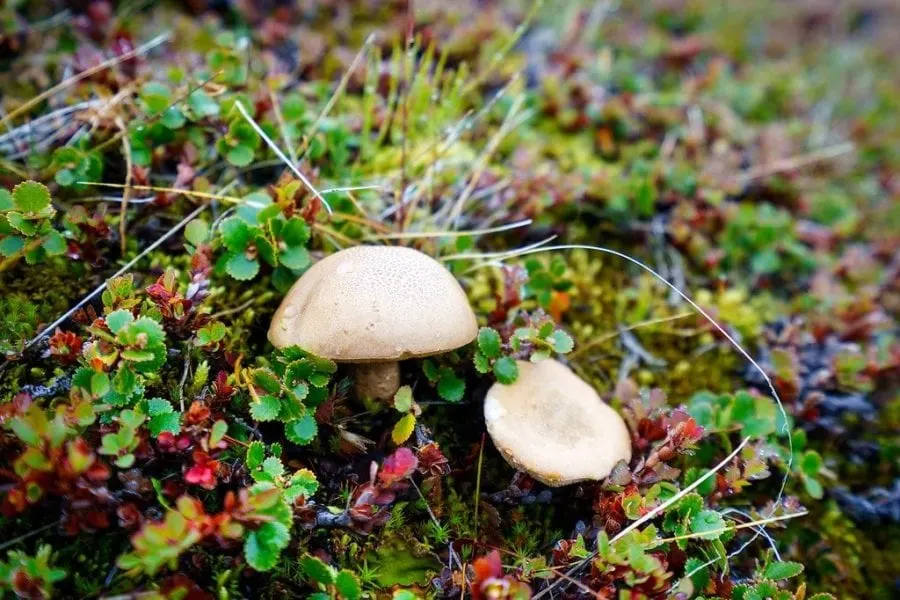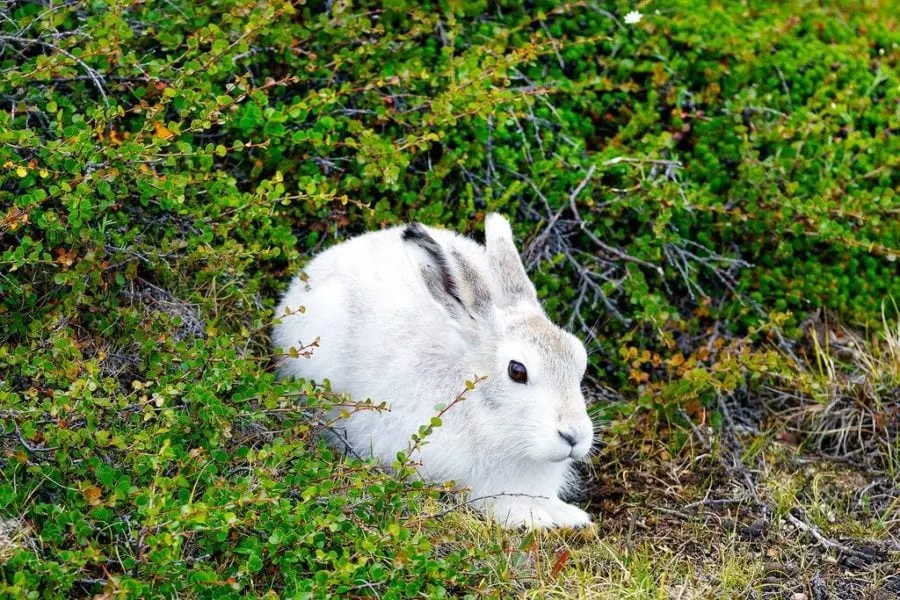 First Signs Of Wildlife
The tour group eventually left me on my own. I decided to explore Greenland's ice cap for another few hours. It was spectacular.
Rivers of blue meltwater snaked down a landscape of ice that stretched out towards the horizon for as far as your eye could see.
While many people visit glaciers around the world, the opportunity to actually stand on an ice cap is pretty unique. There are very few places where it's so easily accessible without the use of a helicopter.
Dark clouds suddenly rolled in, forcing me to leave the ice and begin hiking down the dirt road back towards Kangerlussuaq. Pretty soon it was snowing! Only 30 minutes earlier the sky was blue… this would be a reoccurring theme in Greenland. The weather changes fast.
I saw my first animal dart away into the rocks. It was an arctic hare, his bright white fur standing out in contrast to the greenish-yellow landscape. Further on, a reindeer bounded across the road.
This was the beginning of many wildlife sightings on the hike.
The next 5 hours were spent walking on the dirt road, built by Volkswagen many years ago to test their new cars in harsh winter driving conditions.
I finally reached Russell Glacier around 11pm and set up camp.